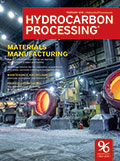 February 2018
Special Focus: Materials Manufacturing
Maintenance and Reliability
Eliminate mechanical seal failure in a crude distillation unit
Multiple mechanical seal failures in a crude distillation unit (CDU) resulted in total losses of $3 MM in a refinery since its startup in January 2015. The maximum seal life achieved did not exceed 6 mos, which was much shorter than the American Petroleum Institute (API) 682 "Advancements in Mechanical Sealing" goal of 3 yr of seal life.
Consider pitot tube pumps for low-flow, high-head applications
Low-flow, high-head pumping requirements in refining and petrochemical plants make up less than 2% of the total pump population. This minor percentage is creating significant reliability concerns, which result in low mean-time between failures (MTBF), as well as high maintenance costs.
Evaluate structural stiffness for piping stress analysis
Hydrocarbon plants use a system of pipes of various sizes, pressures and temperatures. Sometimes these pipes have pulsating flows that result in piping system vibration. These piping systems must be designed for a high degree of reliability, which requires a comprehensive piping stress analysis for thermal, sustained, occasional and dynamic loading conditions.
Environment and Safety
Use your data to its full potential to prevent outages
In a process plant, the safety system is responsible for the protection of personnel, resources and the environment, by taking the plant to a safe state in the event of a fault. However, is the system capable of contributing more to the plant's uptime and profitability?
Safety in design during piping engineering
A process engineer must complete the preliminary preparations of process flow diagrams, material and energy balances, piping and instrumentation diagrams (P&IDs), process control philosophy, and identification of the hazardous nature of raw materials, chemicals, byproducts and final products.
Bonus Report: LNG Developments
The future of LNG—Part 2
Over the past several years, new gas processing/LNG capacity has surged in nearly every region. Growth on both the supply and demand sides has resulted in the announcement of billions of dollars of capital investment around the world. Millions of tons of new LNG import and export capacity have begun operations, with hundreds of millions of tons still under development.
Optimize LNG production through contaminant mitigation—Part 2
The production of liquefied natural gas (LNG) requires a number of stages to effectively purify the feed gas. These stages are essential to maintain continuous operation and to meet product specifications. Liquid and solid contamination issues are common in many feed gas purification operations and can cause severe problems with equipment fouling, leading to additional expenses in maintenance and equipment repair, reduced production capacity and even unscheduled shutdowns.
Process Optimization
Aggressive optimization programs are critical for the survival of marginal refiners
The global refining industry is constantly evolving and responding to new crude supplies and sources, more stringent fuel/product specifications, perpetually changing demand patterns and other global and regional trends. Increased competition from large, efficient refineries is forcing small- to mid-sized refiners to rethink their strategies to remain competitive.
Columns
Trends and Resources
Current Digital Edition
Sign up to Receive Our Newsletter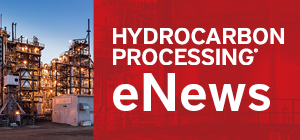 Latest News
Construction Boxscore: Project Spotlight
Project:
Long Son Petrochemicals Complex
Location:
Long Son, Vietnam
Operator:
Siam Cement Group
Cost:
$5.4 B
Capacity:
1.65 MMtpy
Completion date:
2023
Status:
Under Construction