Alshaye, A.
Abdulmajeed Alshaye is an engineering specialist with Saudi Aramco Oil Co. At present, he is responsible for promoting new technologies and practices related to process optimization. He joined the company in 1996, where he started working as a rotating equipment engineer. Since that time, he has held various positions within the company. His main experience is in rotating equipment, process optimization, compressed air, air separation, energy optimization, steam systems, building envelope and HVAC. Mr. Alshaye is an Association of Energy Engineers (AEE)-certified energy manager and a 1996 graduate of King Saud University in Riyadh, Saudi Arabia.
Low-flow, high-head pumping requirements in refining and petrochemical plants make up less than 2% of the total pump population. This minor percentage is creating significant reliability concerns, which result in low mean-time between failures (MTBF), as well as high maintenance costs.
The bottom pump in crude vacuum units is an area of concern for almost all petroleum oil refineries. The harsh operating parameters in which these pumps operate, including high product temperature and significant vacuum suction pressure, have resulted in frequent vacuum tower upsets and low mean time between failures (MTBF) for vacuum bottom pumps.
Current Digital Edition
Sign up to Receive Our Newsletter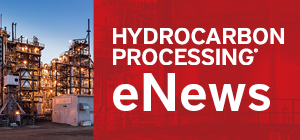 Latest News
Construction Boxscore: Project Spotlight
Project:
Long Son Petrochemicals Complex
Location:
Long Son, Vietnam
Operator:
Siam Cement Group
Cost:
$5.4 B
Capacity:
1.65 MMtpy
Completion date:
2023
Status:
Under Construction