Micklem, D.
Duncan Micklem is the Strategy Director at KBC, a Yokogawa Company. He is responsible for business planning, corporate strategy and branding, including qualification and prioritization of investments in products, services, mergers and acquisitions (M&A), divestitures and alliances. Mr. Micklem started his career in the engineering industry with AMEC. After moving to KBC, he has held business management roles focused on business development, strategy, restructuring and planning. Mr. Micklem holds degrees in biology and geography from the University of Exeter, UK, and an MBA from Cass Business School in the UK.
It seems that all software initiatives in the energy and chemical industries are now tagged with the name "digitalization."
The process industries are under threat.
The global refining industry is constantly evolving and responding to new crude supplies and sources, more stringent fuel/product specifications, perpetually changing demand patterns and other global and regional trends. Increased competition from large, efficient refineries is forcing small- to mid-sized refiners to rethink their strategies to remain competitive.
Current Digital Edition
Sign up to Receive Our Newsletter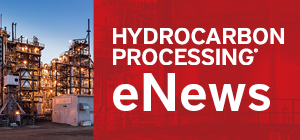 Latest News
Construction Boxscore: Project Spotlight
Project:
Long Son Petrochemicals Complex
Location:
Long Son, Vietnam
Operator:
Siam Cement Group
Cost:
$5.4 B
Capacity:
1.65 MMtpy
Completion date:
2023
Status:
Under Construction