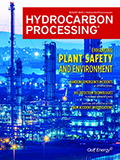 August 2023
Special Focus—Plant Safety and Environment
Plant Design, Engineering, Construction and Commissioning
The importance of operational readiness
Over the last 20 yr–30 yr, manufacturing facilities and project teams have spent significant time and money developing tools to navigate the issues of designing, procuring and building projects.
Carbon Capture/CO2 Mitigation
Maintenance and Reliability
Valve, Pumps and Turbomachinery
Process Controls, Instrumentation and Automation
Plant Turnaround and Project Management
Trends and Resources
Global Project Data
Gulf Energy Information's Global Energy Infrastructure database is tracking nearly 1,050 active projects in the HPI.
Innovations
Flowserve Corp., a leading provider of flow control products and services for the global infrastructure markets, has released the Flowserve FlowSync™ Bluetooth Actuator App.
Current Digital Edition
Sign up to Receive Our Newsletter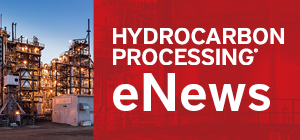 Latest News
Construction Boxscore: Project Spotlight
Project:
Long Son Petrochemicals Complex
Location:
Long Son, Vietnam
Operator:
Siam Cement Group
Cost:
$5.4 B
Capacity:
1.65 MMtpy
Completion date:
2023
Status:
Under Construction