Straker, B.
Bill Straker has more than 40 yr of experience in the oil and gas industry with an emphasis on maintenance, reliability and operations readiness. Straker now works with JEM Advisors.
Workforce demographics in the oil, gas, chemicals and other energy industries have altered personnel experience ratios.
Over the last 20 yr–30 yr, manufacturing facilities and project teams have spent significant time and money developing tools to navigate the issues of designing, procuring and building projects.
Current Digital Edition
Sign up to Receive Our Newsletter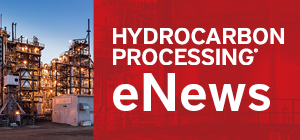 Latest News
Construction Boxscore: Project Spotlight
Project:
Long Son Petrochemicals Complex
Location:
Long Son, Vietnam
Operator:
Siam Cement Group
Cost:
$5.4 B
Capacity:
1.65 MMtpy
Completion date:
2023
Status:
Under Construction