Thomas, M.
Mark Thomas is the Oil and Gas Industry Manager for Endress+Hauser USA. He is responsible for business development and company growth in the oil and gas industry. As part of this role, he is the U.S. representative on the global SIG (Strategic Industry Group), which helps develop the long-term vision, brand, product direction and education of the company on industry direction. Thomas earned a BA degree in 2003 from Texas Tech University and achieved an MBA from AUI in 2008.
There are several reasons to quantify and qualify the material properties of liquids in vessels and pipes.
After natural gas is extracted from onshore and offshore sites, it must be transported and processed.
Current Digital Edition
Sign up to Receive Our Newsletter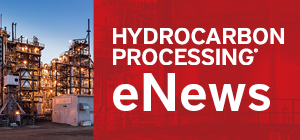 Latest News
Construction Boxscore: Project Spotlight
Project:
Long Son Petrochemicals Complex
Location:
Long Son, Vietnam
Operator:
Siam Cement Group
Cost:
$5.4 B
Capacity:
1.65 MMtpy
Completion date:
2023
Status:
Under Construction