Sharma, A.
Abhishek Sharma works at an ethylene plant as a process engineer. He has more than 5 yr of experience working in a steam cracker unit. Sharma earned a BS degree in chemical engineering with honors from the National Institute of Technology Raipur in India and finished a process equipment design course at the Indian Institute of Technology Roorkee. He is an associate member of the IChemE, an active professional member of the American Institute of Chemical Engineers, and the author of eight technical articles in industry publications.
Of the condensers in process industries such as refineries and petrochemical facilities, many are flooded-type condensers.
In this age of automation, process control in the process industries is essential.
Current Digital Edition
Sign up to Receive Our Newsletter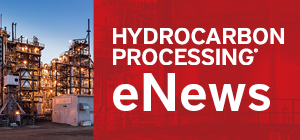 Latest News
Construction Boxscore: Project Spotlight
Project:
Long Son Petrochemicals Complex
Location:
Long Son, Vietnam
Operator:
Siam Cement Group
Cost:
$5.4 B
Capacity:
1.65 MMtpy
Completion date:
2023
Status:
Under Construction