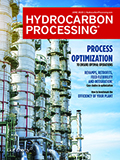 June 2023
Special Focus: Process Optimization
Environment and Safety
Risk identification and management
Operations within the hydrocarbon industry involve numerous hazards to be identified, mitigated and maintained at as low a level as reasonably practicable.
LNG
Boil-off gas APC exceeds expectations
The use of advanced process control (APC) technology on LNG liquefaction trains is well accepted with some of the earliest implementations developed in the late 1990s.
Valves, Pumps and Turbomachinery
Trends and Resources
Online Feature
Viewpoint: Empowering women in engineering
International Women in Engineering Day (INWED) is celebrated worldwide on June 23 every year to honor women in the engineering field. Hydrocarbon Processing (HP) sat down with Paula Fitzpatrick (PF), VP of Projects for the U.S., at Kent for an exclusive Q&A in celebration of INWED.
Current Digital Edition
Sign up to Receive Our Newsletter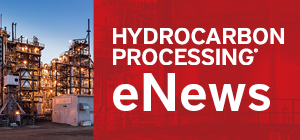 Latest News
Construction Boxscore: Project Spotlight
Project:
Long Son Petrochemicals Complex
Location:
Long Son, Vietnam
Operator:
Siam Cement Group
Cost:
$5.4 B
Capacity:
1.65 MMtpy
Completion date:
2023
Status:
Under Construction