Anwer, A.
Ashfaq Anwer is an Inspection Professional with 15 yr of experience in ammonia-urea complexes, petrochemical units, and oil and gas industries. He has extensive expertise in material selection, corrosion mapping and control, fitness-for-service studies, defining inspection framework and implementing inspection plans for old and new units.
Operations within the hydrocarbon industry involve numerous hazards to be identified, mitigated and maintained at as low a level as reasonably practicable.
At petrochemical and refining facilities, it is common for U-clamps over piping runs to become corroded, sometimes to the extent where they are completely thinned out.
After carbon steel, stainless steel remains the most commonly used material in the petrochemicals and oil and gas industries.
Current Digital Edition
Sign up to Receive Our Newsletter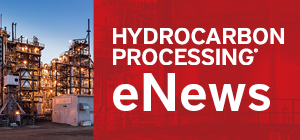 Latest News
Construction Boxscore: Project Spotlight
Project:
Long Son Petrochemicals Complex
Location:
Long Son, Vietnam
Operator:
Siam Cement Group
Cost:
$5.4 B
Capacity:
1.65 MMtpy
Completion date:
2023
Status:
Under Construction