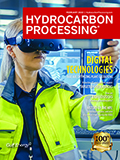 February 2022
Special Focus: Digital Technologies
Plant Design, Engineering, Construction and Commissioning
Piping interface type selection
Most oil and gas process plant projects involve multiple work packages executed by different lump sum turnkey (LSTK) contractors executing work within their own package, with a final piping interface connection at an agreed boundary limit to accomplish the interface joint between two parties and successfully close the piping interface.
Plant Turnarounds and Project Management
Valves, Pumps and Turbomachinery
Environment and Safety
Are hot pipes and equipment surfaces ignition sources in the HPI?
Most international and national standards used in the hydrocarbon processing industry (HPI) for conducting hazardous area classification do not provide any guidance or recommendation for non-electrical equipment, such as hot pipe and equipment surfaces, that can act as ignition sources.
Columns
Current Digital Edition
Sign up to Receive Our Newsletter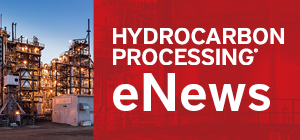 Latest News
Construction Boxscore: Project Spotlight
Project:
Long Son Petrochemicals Complex
Location:
Long Son, Vietnam
Operator:
Siam Cement Group
Cost:
$5.4 B
Capacity:
1.65 MMtpy
Completion date:
2023
Status:
Under Construction