Voolapalli, R. K.
Ravi Kumar Voolapalli is the Chief General Manager at BPCL's R&D Center in India. He has more than 30 yr of research experience. Dr. Voolapalli has published more than 50 papers in reputed international journals and conferences, and has contributed to several patents and applications. He authored a chapter on "Fluid Catalytic Cracking" in the Handbook of Petroleum and Natural Gas Refining and Processing, ASTM manual series (2013). His areas of research interest are refinery and petrochemical processes, coal/gas-to-liquid technologies, syngas-to-methanol/DME, modeling, simulation, scale-up and optimization. He earned a BTech degree in chemical engineering from Andhra University, Visakhapatnam; an MTech degree in chemical engineering from IIT Kanpur; and a PhD from the Imperial College of London.
Refineries in oil-importing nations typically process a blend of crude oils, rather than a single crude oil, to ensure that an optimum product mix can be obtained at the minimum costs.
This simplified approach facilitates screening of crude oil baskets for refiners.
Selecting optimum conditions for fluid catalytic cracking requires micro activity testing through an improved method
Simple method dynamically optimizes E-catalyst activity in fluid catalytic crackers
Current Digital Edition
Sign up to Receive Our Newsletter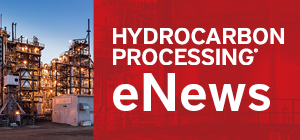 Latest News
Construction Boxscore: Project Spotlight
Project:
Long Son Petrochemicals Complex
Location:
Long Son, Vietnam
Operator:
Siam Cement Group
Cost:
$5.4 B
Capacity:
1.65 MMtpy
Completion date:
2023
Status:
Under Construction