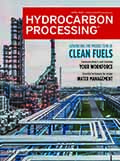 April 2020
Special Focus: Clean Fuels
Process Optimization
Amine swap assessment for refinery application
This article highlights the simulation work and performance advantages for swapping the MEA solvent with a formulated MDEA solvent. The examination compares the performance of three commercial solvents selected for the study.
Processing hydrogen-rich gas in a PSA unit
At Tüpraş' Kırıkkale refinery, adsorbents in pressure-swing adsorption (PSA) units must be reloaded due to the low hydrogen (H2) recovery and low capacity factor of such units.
Maintenance and Reliability
Columns
Trends and Resources
Current Digital Edition
Sign up to Receive Our Newsletter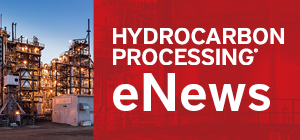 Latest News
Construction Boxscore: Project Spotlight
Project:
Long Son Petrochemicals Complex
Location:
Long Son, Vietnam
Operator:
Siam Cement Group
Cost:
$5.4 B
Capacity:
1.65 MMtpy
Completion date:
2023
Status:
Under Construction