Curcio, E.
Lee Eliseo Curcio is a Chemical Engineer, Vice President and CFO at Refinery Automation Institute (RAI). As a blending and optimization specialist, he has worked with RAI for the past 6 yr in the areas of gasoline, diesel and bunker blending, ethanol nonlinear property correlations and octane boost, and naphtha and butane blending. He also teaches the gasoline, diesel and bunker blending optimization section of RAI's blending public course. As a manager, he is responsible for growing the business, acquiring new customers and managing company cashflow. He worked previously at Catholic University of Louvain in advanced modeling and optimization. He holds BS and MS degrees in chemical engineering with high honors from the University of Calabria in Italy.
With best available technology, how much practical reduction in giveaway can be achieved, with the caveat that there is no such thing as "zero error" in value measurements? Also, can those numbers change if inline blending is used? This article seeks to answer both questions.
With 2020 here, fuel blenders, shipowners, and fuel oil producers and users are concerned about what will happen this year, with the sulfur content in bunker fuel reduced from 3.5 wt% to 0.5 wt%, as per International Maritime Organization 2020 (IMO 2020) rules.
The year 2020 will be a mess from the fuel oil stability and compatibility points of view. The year will be price-driven, so the temptation to "cut corners" is great—meaning that a highly variable number of blend components to manufacture the fuel oil will open a "Pandora's box" of complex and questionable fuel formulations.
The US is the largest "gasoline guzzler" in the world, producing and consuming about 9 MMbpd of gasoline—global production is approximately 45 MMbpd.
Not a day passes without publications, the blogosphere and pundits wringing their hands over the concept of fuel blending. In today's low-priced crude oil market, the fuel blending business gives blenders a competitive edge that grows every day, attracting new customers and potential new producers intrigued by the possibility of making "easy" money.
Despite high demand and depressed refining margins, the US is in the midst of a glut of gasoline. This predicament is causing a rush to convert summer gasoline into cheaper winter gasoline, in the hope that using cheap butane and higher Reid vapor pressure (RVP) specs will increase refining profits.
Current Digital Edition
Sign up to Receive Our Newsletter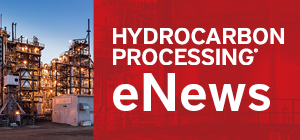 Latest News
Construction Boxscore: Project Spotlight
Project:
Long Son Petrochemicals Complex
Location:
Long Son, Vietnam
Operator:
Siam Cement Group
Cost:
$5.4 B
Capacity:
1.65 MMtpy
Completion date:
2023
Status:
Under Construction