Shahani, G.
Goutam Shahani is Vice President of sales and marketing at ShureLine Construction. Previously, he was Business Development Manager at Linde Engineering in North America. With more than 30 yr of industry experience, Mr. Shahani specializes in industrial gases for the energy, refining and chemical industries. He holds BS and MS degrees in chemical engineering, as well as an MBA degree.
Modularization has been discussed extensively as a means to facilitate the construction of significant projects.
Technology has dramatically transformed communication methods and, more importantly, the ways that engineers share information with colleagues and clients.
COIM, a specialty chemical company, decided to expand its production capacity in the U.S. to supplement growing market and economy.
Industrial construction projects are becoming larger and more complex, with shorter schedules. To meet these challenging requirements, such construction projects are often executed by multiple entities located in different countries that may have different business objectives.
With major projects (FIG. 1), alternatives are generally considered in overall project execution and in construction.
For large projects, construction represents the biggest cost component and the greatest risk.
Numerous articles have been written about the key elements to a successful construction project.
A career involves a series of decisions and experiences that improve a person's knowledge, competencies and personal fulfillment.
Construction is essentially a cyclical business.
The world economic order is rapidly changing. A transition is underway, led by the sudden collapse of crude oil and natural gas prices. Here, the pros and cons of modularization vs. field construction are outlined.
Current Digital Edition
Sign up to Receive Our Newsletter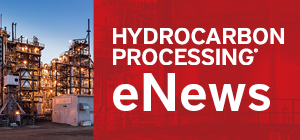 Latest News
Construction Boxscore: Project Spotlight
Project:
Long Son Petrochemicals Complex
Location:
Long Son, Vietnam
Operator:
Siam Cement Group
Cost:
$5.4 B
Capacity:
1.65 MMtpy
Completion date:
2023
Status:
Under Construction