Long, P.
Patrick Long is a Director in Opportune LLP's Process & Technology practice. He has more than 20 yr of experience in providing clients with energy trading and risk management, packaged software implementation, trading and risk processes and business process automation. Mr. Long leads the BI initiative within the firm. He focuses on applying BI tools (e.g., Spotfire and Tableau) to client data to allow proper insight for management around both upstream and downstream business issues. His main focus for clients is making sense of inventory to address management questions. Prior to joining Opportune, he worked in the energy consulting trading and risk systems practice at Accenture, where he managed multiple project teams through the entire process of software selection to successful implementation of trading and risk management systems for energy trading entities.
Controlling costs is critical for any energy company. Firms may spend to grow through acquisition, develop new business, gain market share or invest in new opportunities.
When you think of your supply chain, what do you consider? For a traditional downstream refiner, you may include pipeline, truck, rail and vessel logistics. Where inventory is stored is another consideration.
Current Digital Edition
Sign up to Receive Our Newsletter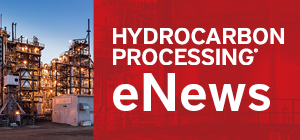 Latest News
Construction Boxscore: Project Spotlight
Project:
Long Son Petrochemicals Complex
Location:
Long Son, Vietnam
Operator:
Siam Cement Group
Cost:
$5.4 B
Capacity:
1.65 MMtpy
Completion date:
2023
Status:
Under Construction