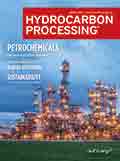 March 2020
Special Focus: Petrochemical Technology
Engineering propylene: Value unlocking with the PDH process
Propylene is at the core of the petrochemical industry, with the synthesis of its numerous derivatives finding greater application in industries from textile to automobile, cosmetics and beyond. Propylene is also a foundation block/intermediate for numerous chemicals, from isopropanol to polypropylene (a widely used synthetic material) to gasoline octane enhancers.
Engineering and Construction
Develop more efficient capital projects with an EPC 4.0 strategy
Digital technologies are being widely adopted across nearly every industry. Industrial companies are moving as far away as possible from manual, document-centric processes and replacing them with cloud services, digital solutions and data-centric strategies.
Maintenance and Reliability
Process Controls, Instrumentation and Automation
APC maintenance scheduling—Part 2
Advanced process control (APC) projects are supervisory programs that are often thought of as a layer of control above the base regulatory control for a process.
Valves, Pumps and Turbomachinery
Improving plant operations with control valve simulations
In today's business climate, where project budgets and schedules are under cost and time pressures (and where installed valve applications must perform reliably under increasingly severe conditions), valve simulations are enabling new capabilities.
Water Management
Demineralized water system design: Considerations for the petrochemical industry—Part 1
Site utility leads, engineers and other professionals in the hydrocarbon/chemical processing industries (HPI/CPI) are facing a perfect storm of increasing demineralized water demand, end of life of existing demineralized water plant equipment, changing source water quality, corporate directives to diversify water sources, and pressure from regulators and community stakeholders to minimize the volume of waste generated from water treatment.
Columns
Trends and Resources
Industry Metrics
High product inventory levels and weak heating oil demand continued to weigh on U.S. refining economics. European product markets, except gasoil, exhibited positive performance backed by firm exports and heavy turnarounds in the Middle East.
Current Digital Edition
Sign up to Receive Our Newsletter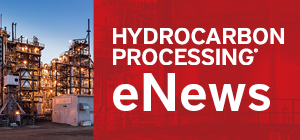 Latest News
Construction Boxscore: Project Spotlight
Project:
Long Son Petrochemicals Complex
Location:
Long Son, Vietnam
Operator:
Siam Cement Group
Cost:
$5.4 B
Capacity:
1.65 MMtpy
Completion date:
2023
Status:
Under Construction