Gerden, E.
Eugene Gerden is an international contributing writer specializing in the global oil refining and gas industry.
Russia hopes to become one of the world's largest producers and exporters of petrochemicals and LPG by 2025 by doubling its domestic output and exports.
Brazil's refining industry is on the verge of large-scale change. Its recent steps toward de-monopolization and liberalization, as well as the divestment of refining assets by state-owned oil major Petrobras, are propelling Brazilian refining in a more attractive direction for investment.
Saudi Arabia aims to become a major player in the global petrochemicals market within the next several years, with plans to increase domestic and foreign production and expand its exports.
China aims to grow its domestic petrochemical production during the next 5 yr–7 yr, driven by the ongoing modernization of major production facilities and an increase in foreign investments.
According to recent statements of leading Japanese analysts in the field of refining and the country's largest producers, the Japanese refining industry is moving towards consolidation and an increase in efficiency.
The Russian government has announced its plan to increase the volume of support for its domestic petrochemicals industry over the next several years, with the aim of doubling its production and boosting exports, according to Russian Minister of Energy Alexander Novak and the press service of the Russian Presidential Administration.
Russia plans to significantly increase its oil products to foreign markets, despite the ongoing pressure of Western sanctions and the complex situation in the country's domestic refining industry, according to recent statements by representatives of Russia's leading oil corporations and senior officials of the country's Ministry of Energy.
The Chinese refining industry is on the verge of massive production cuts and consolidation. A new tax rule aimed at curbing alleged tax evasion by independents and the end of an era of liberalization in the industry are driving the downsizing.
Germany produces very little domestic oil and natural gas, and relies on imports to meet 95% of its oil consumption.
Russian fuel producers aim to ensure regular supplies of oil products to both the domestic market and foreign importers in the coming years by building new refineries and modernizing existing plants across the country.
Current Digital Edition
Sign up to Receive Our Newsletter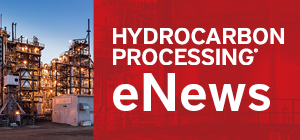 Latest News
Construction Boxscore: Project Spotlight
Project:
Long Son Petrochemicals Complex
Location:
Long Son, Vietnam
Operator:
Siam Cement Group
Cost:
$5.4 B
Capacity:
1.65 MMtpy
Completion date:
2023
Status:
Under Construction