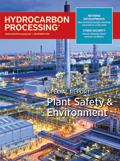 November 2013
Special Report: Plant Safety and Environment
Bonus Report: Refining Developments
Mitigate fouling in crude unit overhead—Part 2
Up to 50% of the refinery's entire corrosion expense may occur in the crude unit. The root causes of the fouling and corrosion issues are often linked to the basic unit configuration choices, as ..
Improve solvent recovery in wax production
The solvent-recovery section of the deoiling unit for wax production consumes substantial energy. In this study, the effects of operating conditions (pressure), energy consumption and cost, and proces..
Cyber Security and Process Control
Columns
Trends and Resources
Current Digital Edition
Sign up to Receive Our Newsletter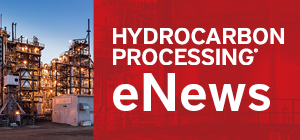 Latest News
Construction Boxscore: Project Spotlight
Project:
Long Son Petrochemicals Complex
Location:
Long Son, Vietnam
Operator:
Siam Cement Group
Cost:
$5.4 B
Capacity:
1.65 MMtpy
Completion date:
2023
Status:
Under Construction