Effective change leadership critical for successful digital transformation
Asset-intensive industries continue to suffer from unplanned downtime, failure to meet planned production rates, and too many safety and environmental incidents. Until companies can manage and mitigat..
Virtualization, a computing approach that decouples hardware and software, is rapidly gaining traction in the traditionally conservative automation and control industry. With its roots in the informat..
Owner-operators and suppliers face many complex issues relative to when and how to migrate obsolete control systems and technology. ARC Advisory Group estimates that $65 billion of obsolete technology..
Current Digital Edition
Sign up to Receive Our Newsletter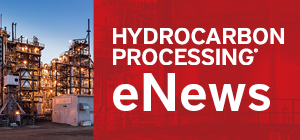 Latest News
Construction Boxscore: Project Spotlight
Project:
Long Son Petrochemicals Complex
Location:
Long Son, Vietnam
Operator:
Siam Cement Group
Cost:
$5.4 B
Capacity:
1.65 MMtpy
Completion date:
2023
Status:
Under Construction