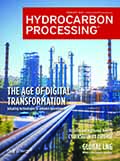 February 2020
Special Focus: Digital Transformation
Maintenance and Reliability
Effectively clean air fan coolers with water and steam
In many refineries and petrochemical plants, air fan coolers (AFCs) become a major bottleneck to increasing plant capacity. Many plants suffer from lower heat duty than designed, especially during the summer months, which can lead to lower plant capacity.
Apply ceramic coatings to extend radiant tube life in process heaters
Process tubes in refining applications are typically steel alloy (ASTM A335 P22, P5 or P9), which contain 2.25%, 5% and 9% Cr, respectively. These grades oxidize at operating temperatures, and scale will grow continuously on the surface, often reaching 2 mm in thickness in higher-temperature/high-heat-flux units. The layers of scale are very insulating and represent a significant barrier to conductive heat transfer to the process.
Process Controls, Instrumentation and Automation
APC maintenance scheduling—Part 1
Advanced process control (APC) projects are supervisory programs that are often thought of as a layer of control above the base regulatory control for a process. The benefits of APC include increased throughput, reduced variation, constraint avoidance, etc., and can be combined to represent a daily economic-equivalent benefit for the application—the same anticipated benefit that led to the justification of the APC installation. Several articles report that after 18 mos–24 mos, more than half of APC installations are performing at either pre-installation levels or have been removed.1,2,3 Although diverse reasons exist for the performance shortfall, a primary reason is that the process characteristics drift from those that generated the controller model.
Cybersecurity
Cybersecurity visibility and resilience: Keys to protecting HSE/margins in operations
As digitalization accelerates in today's downstream refining and petrochemical facilities, operators need to stay ahead of ever-growing cyber vulnerabilities in the operational technology (OT) layer—prime targets for threat actors—that may not be covered by traditional IT safeguards. Unfortunately, too often, that is not the case for a variety of reasons.
Valves, Pumps and Turbomachinery
Columns
Trends and Resources
Current Digital Edition
Sign up to Receive Our Newsletter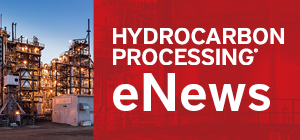 Latest News
Construction Boxscore: Project Spotlight
Project:
Long Son Petrochemicals Complex
Location:
Long Son, Vietnam
Operator:
Siam Cement Group
Cost:
$5.4 B
Capacity:
1.65 MMtpy
Completion date:
2023
Status:
Under Construction