Pawlewitz, J.
Jan Pawlewitz is Senior Vice President, North America for Siemens. Mr. Pawlewitz leads a team for COMOS Plant Engineering and XHQ Operation Intelligence Software for engineering, procurement and construction companies and operators. He began his career in a mid-size software company based in Germany, and has held several management positions in sales, service and business development. He joined Siemens in 2009 as the Head of business development for COMOS Software. In July 2010, he took responsibility for the COMOS Software Business in China and the Asia-Pacific region. He has more than 28 yr of experience in the oil, gas and process industries.
Today's tools are often specialized for a certain type of task; however, they often lack the connectivity that would enable the easy comparison and cross-reference of asset information. Engineering tools are well suited for design and build phases, but may be less suited for use in operations and maintenance.
The tiny company town of Sinclair sits in south-central Wyoming.
Current Digital Edition
Sign up to Receive Our Newsletter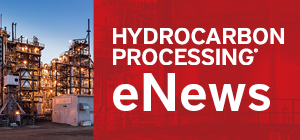 Latest News
Construction Boxscore: Project Spotlight
Project:
Long Son Petrochemicals Complex
Location:
Long Son, Vietnam
Operator:
Siam Cement Group
Cost:
$5.4 B
Capacity:
1.65 MMtpy
Completion date:
2023
Status:
Under Construction