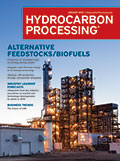 Special Focus: Alternative Feedstocks/Biofuels
Integrate solar/thermal energy in oil and gas processing
One of the greatest challenges facing the world is climate change, the aftermath of emissions of greenhouse gases into our atmosphere. Awareness of climate change and its causes is spurring the development of new methods to reduce carbon dioxide emissions.
Process Optimization
Maximizing energy efficiency in paraxylene production—Part 2
Due to reduced margins, higher energy costs and rising atmospheric carbon dioxide content, energy efficiency has never been more important in refining and petrochemicals. This is particularly true in the modern aromatics complex, which produces paraxylene (pX), benzene and other aromatics from naphtha.
Outlook: Industry Leaders' Viewpoints
2018 Industry Leaders' Viewpoints
To kick off the new year, industry leaders and esteemed colleagues shared their viewpoints on 2018 and beyond with Hydrocarbon Processing. These viewpoints offer insight into growing regions of activity, technological advances, and how the downstream industry can innovate in 2018 and into the future.
Process Control and Instrumentation
Migrating from Fortran to ISA S-88
A major refiner operates two catalytic reforming units for gasoline octane improvement and aromatics production in Texas. In each of these units, five reactors filled with catalyst are operated continuously in series to reform paraffinic hydrocarbons in the presence of hydrogen (H2). During this process, some byproduct coke is unavoidably produced and deposits on the catalyst, which leads to gradual catalyst deactivation.
Columns
Trends and Resources
Catalyst Technology Update
A new generation of dewaxing catalysts
The refining industry has been considering incorporating dewaxing in ultra-low sulfur diesel (ULSD) and hydrocracking services to increase the flexibility of hydroprocessing units and to process more barrels by increasing the endpoint of the feed when diesel margins are favorable.
Current Digital Edition
Sign up to Receive Our Newsletter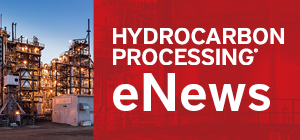 Latest News
Construction Boxscore: Project Spotlight
Project:
Long Son Petrochemicals Complex
Location:
Long Son, Vietnam
Operator:
Siam Cement Group
Cost:
$5.4 B
Capacity:
1.65 MMtpy
Completion date:
2023
Status:
Under Construction