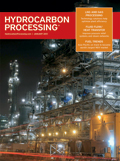 January 2013
Special Report: LNG/Gas Processing Developments
Heat Transfer
Improve your plantwide steam network
When optimizing an existing steam network, design and process engineers need a complete understanding of all aspects of the existing system. Accurate energy and material balances must be established.
Rotating Equipment
Update on wet and gas compressor seals
Shaft seals keep compressed gas from leaking out. The need for leak prevention may include process economy, safety and environmental protection. Moreover, the process gas will usually have to be kept ..
Columns
Trends and Resources
Misc
KBR to revamp, expand Hungary ammonia plant
As a leading supplier of ammonia process technologies, KBR has been involved in the licensing, design, engineering and/or construction of more than 200 ammonia plants worldwide, representing approximately half of current global ammonia production. Financial terms were not disclosed.
Current Digital Edition
Sign up to Receive Our Newsletter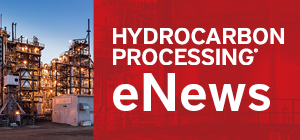 Latest News
Construction Boxscore: Project Spotlight
Project:
Long Son Petrochemicals Complex
Location:
Long Son, Vietnam
Operator:
Siam Cement Group
Cost:
$5.4 B
Capacity:
1.65 MMtpy
Completion date:
2023
Status:
Under Construction