Properly sized relief devices under supercritical conditions are vital to processing natural gas and gas condensates into olefins. These processes operate near the critical locus of the process gases ..
For the past 30 years, standard-sized relief devices have been sized such that it is difficult to meet the installation criteria in American Petroleum Institute (API) standard (STD) 520. This problem ..
The purpose of this study is to limit the number of relief valves that require rigorous engineering calculations to determine the adequacy of the installation.
This article can help the plant engineer review the concerns developed by the design engineer. Implementing field modifications without performing such a review is costly and exposes a facility to unjustified risks.
With careful consideration, an engineer can be certain that an installation will not chatter
Consider implementing this criteria to accurately document the process
Current Digital Edition
Sign up to Receive Our Newsletter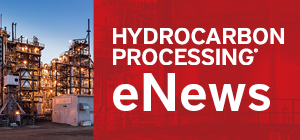 Latest News
Construction Boxscore: Project Spotlight
Project:
Long Son Petrochemicals Complex
Location:
Long Son, Vietnam
Operator:
Siam Cement Group
Cost:
$5.4 B
Capacity:
1.65 MMtpy
Completion date:
2023
Status:
Under Construction