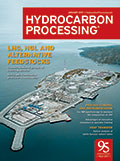 Special Focus: LNG, NGL and Alternative Feedstocks
Commercialization of pyrolysis oil in existing refineries—Part 1
In Part 1 of this article, the incentives and information needed to relax the constraints of being O<sub>2</sub>-free are outlined. The authors hope that this perspective provides new directions for improving the economics of using pyoil to produce advanced biofuels (ABFs).
Handling mercaptans in gas processing plants
With the continued development of sour gas fields around the world, the removal of mercaptans from gaseous and liquid hydrocarbon streams is becoming a challenge for today's gas processing plants.
Shift to gas: A contribution on the path to sustainability
The COP21 event left the world with new mandates to develop and implement low-emissions energy sources to power the global economy. To limit global warming, the world must increase the use of resources like natural gas, which offers a quick, relatively clean and inexpensive interim step in the global transition from high-emissions resources to renewable energy sources.
Heat Transfer
Failure analysis of olefin furnace radiant tubes
A detailed failure investigation into the cracking of ethylene furnace radiant tubes included visual, fractographic, metallographic, scanning electron microscopy/x-ray spectroscopy, and hardness and chemical examinations. These analyses showed that the tube crack was initiated by thermal shock, accompanied by restrained thermal expansion due to internal coke layer formation. Details of the failure's contributing factors, and recommendations to avoid similar failures, are shared here.
Process Control and Instrumentation
Novel configuration for near-IR analysis of refinery LPG composition and control
Near-infrared (NIR) spectroscopy is a powerful tool that is in widespread use in the refining, chemical, pharmaceutical and agricultural industries. NIR spectroscopic process analyzers are commonly used in refineries for a variety of composition and physical property measurements, such as octane number, aromatics content and distillation properties of feed and finished products.
Solve operator training in a challenging refining industry
Workforce reduction, the expected retirement of baby boomers, personnel leaving the industry in search of better opportunities, and the lack of jobs for new graduates will create a skills deficit once the industry begins growing again.
Maintenance and Reliability
Process Engineering
Key design considerations for vacuum process condensers
The crude oil refining and petrochemical industries make extensive use of condensers that operate under vacuum (i.e., below atmospheric pressure). Distillation is the most common process using these condensers, either as a process precondenser ahead of an ejector system, or as an intercondenser within an ejector system.
Columns
Trends and Resources
Current Digital Edition
Sign up to Receive Our Newsletter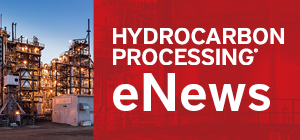 Latest News
Construction Boxscore: Project Spotlight
Project:
Long Son Petrochemicals Complex
Location:
Long Son, Vietnam
Operator:
Siam Cement Group
Cost:
$5.4 B
Capacity:
1.65 MMtpy
Completion date:
2023
Status:
Under Construction