Fryer, J.
John Fryer is Senior Director of industry solutions at Stratus Technologies, where he is responsible for go-to-market strategies and industry initiatives across all of the company's product lines. He has more than 25 years of experience with systems and software products in a variety of engineering, marketing and executive roles at successful startups and major companies, including Motorola, Emerson Network Power and Oracle. His experience includes more than 15 years working with high-availability solutions for the Enterprise and networking industries.
Digital transformation is a hot topic in many industries as new technologies promise improved performance and reduced downtime.
In today's economy, industrial automation has become absolutely essential for refiners, petrochemical producers and pipeline owners looking to maintain profitability and competitive advantage as market pressures bear down on them.
For the connected enterprise, what was once just a futuristic ideal is now becoming a reality. Step by step, organizations are beginning to put together the pieces of the Industrial Internet of Things (IIoT).
Energy producers are under tremendous pressure to reduce operational costs and maximize efficiency throughout the value chain. This is easier said than done.
Current Digital Edition
Sign up to Receive Our Newsletter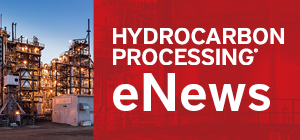 Latest News
Construction Boxscore: Project Spotlight
Project:
Long Son Petrochemicals Complex
Location:
Long Son, Vietnam
Operator:
Siam Cement Group
Cost:
$5.4 B
Capacity:
1.65 MMtpy
Completion date:
2023
Status:
Under Construction