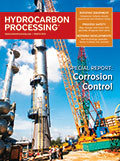 March 2014
Special Report: Corrosion Control
Process Analyzers
Keep liquid analysis invisible in refineries
The hidden heroes of hydrocarbon processing plants are the liquid analyzers, especially the pH and conductivity loops. Unlike their flashier cousins in gas analysis, these analyzers operate behind the..
Refining Developments
Convert heavy oil residue into synthetic fuel
Over the past several decades, oil extractors and refiners have been maximizing the production of easy-to-drill, high-quality light sweet oil, mostly concentrated on the Arabian Peninsula. With "..
Columns
Trends and Resources
Catalyst 2014 Supplement
Catalyst news
Catalyst development—both fundamental and applied scienceHaldor Topsøe's HyBRIM catalyst technology is an improved production technique for both CoMo and NiMo hydrotreating catalysts. C..
Current Digital Edition
Sign up to Receive Our Newsletter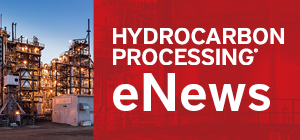 Latest News
Construction Boxscore: Project Spotlight
Project:
Long Son Petrochemicals Complex
Location:
Long Son, Vietnam
Operator:
Siam Cement Group
Cost:
$5.4 B
Capacity:
1.65 MMtpy
Completion date:
2023
Status:
Under Construction