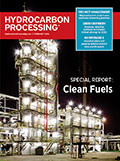 February 2014
Special Report: Clean Fuels
HPI Focus: The Green Refinery
A biofuels roadmap for Europe to 2030
What will the transport sector use as an energy source in 2030? If you answered gas, electricity or hydrogen, you could be on the right track. These sources are becoming increasingly useful to meet cl..
Inspection and Reliability
Columns
Trends and Resources
Heat Transfer 2014 Supplement
Update on ambient heat transfer for storage tanks
Heat gain from ambient or heat loss to atmosphere is discussed in standards and technical publications.1, 2 However, the work on fluid/ambient thermal interactions rarely includes an important factor&..
Current Digital Edition
Sign up to Receive Our Newsletter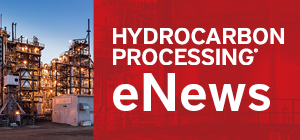 Latest News
Construction Boxscore: Project Spotlight
Project:
Long Son Petrochemicals Complex
Location:
Long Son, Vietnam
Operator:
Siam Cement Group
Cost:
$5.4 B
Capacity:
1.65 MMtpy
Completion date:
2023
Status:
Under Construction