As the lifecycle economics of using MeOH compared with other emission compliance options become more evident, we will see the tide rising on the use of MeOH as a marine engine fuel.
In the US Congress, the Open Fuel Standard Act was introduced to direct automakers to have half of all new cars by the 2017 model year capable of operating on something other than gasoline, with model..
Leaders of the global automotive industry often refer to fuel-cellvehicles as the "Holy Grail" of propulsion technology. Thepetrochemical industry's quest is finding a hydrogen-carrier fuelto fill thi..
Current Digital Edition
Sign up to Receive Our Newsletter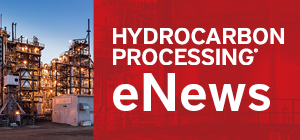 Latest News
Construction Boxscore: Project Spotlight
Project:
Long Son Petrochemicals Complex
Location:
Long Son, Vietnam
Operator:
Siam Cement Group
Cost:
$5.4 B
Capacity:
1.65 MMtpy
Completion date:
2023
Status:
Under Construction