Er, I.
Ilay Er is a Chief Operations Engineer of the FCCU in Tupras' Izmir refinery. She has BS degree in chemical engineering and an MS degree in engineering management from METU. She is responsible for operations, maintenance and troubleshooting issues. She previously worked as a process engineer in the FCC and visbreaker units in the Izmir refinery.
The first-generation, proprietary feed distributorsa had open-pipe bayonets that were located at the base of the wye section/riser.
Resid units have more than 2 wt% Conradson carbon residue (Concarbon) in feed and more than 5,000 parts per million (ppm) of nickel (Ni) and vanadium (V) on equilibrium catalysts (Ecat).
Sulfur oxide additives are typically based on hydrotalcite or magnesium aluminate spinel-type structures. Magnesium alumina is the pickup agent present in the most effective SO<sub>x</sub> additives on the market; therefore, to optimize SO<sub>x</sub> reduction, it is critical to maximize the amount of the critical magnesium component in the fluid catalytic cracking unit (FCCU) in an efficient and cost-effective way.
Current Digital Edition
Sign up to Receive Our Newsletter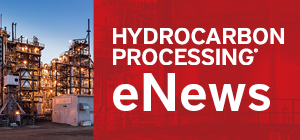 Latest News
Construction Boxscore: Project Spotlight
Project:
Long Son Petrochemicals Complex
Location:
Long Son, Vietnam
Operator:
Siam Cement Group
Cost:
$5.4 B
Capacity:
1.65 MMtpy
Completion date:
2023
Status:
Under Construction