FLO P. STEPHENS, Editor, Departments/International       Comments? Write: editorial@HydrocarbonProcessing.com ABB awarded major contract ..
The performance materials segment of the BFGoodrich Co., Charlotte, North Carolina, and Advanced Polymer Technologies, LLC have formed a North American joint venture - APT, LLC. The team will produce ..
Fluent Inc., Lebanon, New Hampshire, a leading supplier of computational fluid-dynamics (CFD) software, and BHR Group Ltd., Cranfield, UK, an internationally recognized authority in the field of fluid..
BEFS-PEC awarded project by RÜTGERS VFT BEFS-PEC has been awarded a project by RÜTGERS VFT n.v. for the purification of 36 Mtpy of naphthalene. This is the 21st industrial naphthalene-purifi..
Under an ABS Group Inc. merger acquisition, EQE International, Inc., and the former JBF Associates, Inc., Knoxville, Tennessee, (now ABSG's Risk & Reliability Division) have combined operations. The m..
The Dresser-Rand Co., Houston, Texas, and Beta Machinery Analysis, Inc., have signed a strategic alliance that will provide complementary technical support and marketing services between the two compa..
ADB Systems completes strategic expansion ADB Systems, Inc. (ADB), the U.S. subsidiary of ADB Systemer ASA, Norway - an international market leader in enterprise asset management (EAM) syste..
AEA Technology Engineering Software-Hyprotech Ltd. andDB Robinson & Associates Ltd. (DBR) have announced a strengthening of their long-term relationship to provide advanced thermodynamics to gas proce..
BP Amoco, Stavanger, Norway, has agreed withADB Systems to purchase its e-commerce solution. BP Amoco will be one of the first oil companies on the Norwegian Continental Shelf to start using a busines..
Flo P. Stephens, Editor, Departments/International       Comments? Write: editorial@Hydroc..
Current Digital Edition
Sign up to Receive Our Newsletter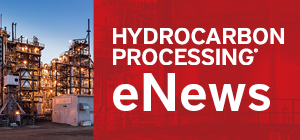 Latest News
Construction Boxscore: Project Spotlight
Project:
Long Son Petrochemicals Complex
Location:
Long Son, Vietnam
Operator:
Siam Cement Group
Cost:
$5.4 B
Capacity:
1.65 MMtpy
Completion date:
2023
Status:
Under Construction