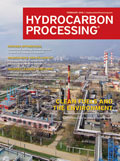 February 2016
Special Report: Clean Fuels and the Environment
Maintenance and Reliability
Prevent the overfilling of storage tanks
Overfilling storage tanks, especially those with large inventories of toxic or flammable material, has always been a safety concern for site owners and operators.
Outlook: Industry Leaders' Viewpoints
Process Engineering and Optimization
Process Control/Instrumentation
Columns
Editorial Comment: A low-sulfur world
As the world continues to welcome more vehicles on the road, and as emerging economies invest in civil, industrial and energy projects, global fuels demand is forecast to increase through the end of the decade.
Global: Reforms will shape future of Nigeria's refining industry
Oil-rich Nigeria's new presidential administration has announced several changes in the country's oil sector, as it sets out to fulfill a pre-election campaign pledge by President Muhammadu Buhari to streamline the West African nation's hydrocarbon industry.
Trends and Resources
Current Digital Edition
Sign up to Receive Our Newsletter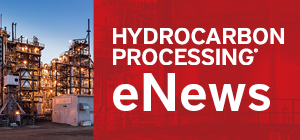 Latest News
Construction Boxscore: Project Spotlight
Project:
Long Son Petrochemicals Complex
Location:
Long Son, Vietnam
Operator:
Siam Cement Group
Cost:
$5.4 B
Capacity:
1.65 MMtpy
Completion date:
2023
Status:
Under Construction