Chau, C.
Christophe Chau is Global Marketing Manager for Refining Technologies at W.R. Grace. He has more than 20 yr of experience in refining catalysts, including new catalyst development, catalyst evaluation and scale-up, technical service and training in EMEA/Russia and, more recently, sales in the Middle East. Dr. Chau joined Grace in 2014. He holds a degree in chemical engineering and a PhD in zeolite catalysis, both from TOTAL University of Montpellier in France.
Today's refining strategies rely on a constant optimization of product slate to comply with market demand and economic drivers, refining/petrochemical integration, product specifications, environmental regulations and competition.
In light of the current market dynamics, challenging the FCCU to move out of its "maximum gasoline" comfort zone is a winning strategy to drive overall refinery profitability.
Current Digital Edition
Sign up to Receive Our Newsletter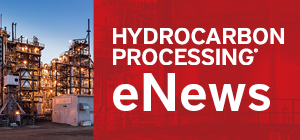 Latest News
Construction Boxscore: Project Spotlight
Project:
Long Son Petrochemicals Complex
Location:
Long Son, Vietnam
Operator:
Siam Cement Group
Cost:
$5.4 B
Capacity:
1.65 MMtpy
Completion date:
2023
Status:
Under Construction