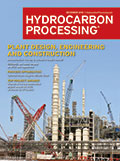 Special Focus: Plant Design, Engineering and Construction
Modularization: The key to success in today's market
The world economic order is rapidly changing. A transition is underway, led by the sudden collapse of crude oil and natural gas prices. Here, the pros and cons of modularization vs. field construction are outlined.
Process Engineering and Optimization
Optimize steam usage in refinery flares
In this study, methods to optimize the consumption of dispersion steam in flares were examined at a large refinery that burns a considerable quantity of gas. The desired optimization was achieved by monitoring hydrocarbon emissions using an infrared camera (thermography).
Causes and mitigation of thermal bowing in process piping design
The authors encountered pipe thermal bowing problems in recently executed projects. These practical problems are discussed in three case studies, after a brief description of the thermal bowing concept and common reasons for the occurrence of this phenomenon.
HP Top Project Awards
HP Top Project Awards
Details on high-impact refining and petrochemical projects presently under construction, as chosen by <i>HP</i> editors and readers.
Maintenance and Reliability
Environment and Safety
Effectively execute legacy safety systems migration—Part 2
In this two-part article, the challenges of migrating legacy safety systems are reviewed, along with the means of repeatedly and effectively executing compliant migrations. Part 2 reviews the tools-assisted process and further explores how to achieve the required compliance, quality, efficiency and rigor.
Columns
Trends and Resources
Current Digital Edition
Sign up to Receive Our Newsletter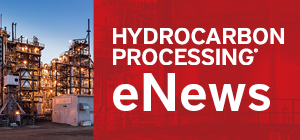 Latest News
Construction Boxscore: Project Spotlight
Project:
Long Son Petrochemicals Complex
Location:
Long Son, Vietnam
Operator:
Siam Cement Group
Cost:
$5.4 B
Capacity:
1.65 MMtpy
Completion date:
2023
Status:
Under Construction