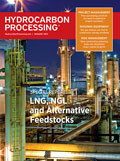 January 2015
Special Report: LNG, NGL and Alternative Feedstocks
Maximize LPG recovery from fuel gas using a dividing wall column
Refiners are challenged to recover LPG from mixed fuel gas streams due to the difficulty of separating the lighter components from bulk gas. To maintain profitability, it is essential to direct all of the crude oil components to the optimum disposition. This practice is becoming more significant due to increasing LPG demand in some countries and the supply of lighter crudes in countries such as the US.
Process Automation and Control
DCS migration: Lessons learned
In 2005, TOTAL's Port Arthur refinery (PAR), like many present-day refining and petrochemical facilities, found itself with an obsolete, at-capacity distributed control system (DCS). As shown in ..
Risk Management
Use a schedule confidence tool to manage project risk
On most industrial projects, the baseline schedule completion date and the indicated schedule completion date are typically the same, unless the schedule is forcibly re-baselined. Key learnings have indicated that a reevaluation of the scope, schedule and budget is essential.
Fine-tune monitoring of critical compressors
In this case history, a new monitoring system was installed on a critical service hyper compressor for a Middle East (ME) ethylene complex. This unit supported two 400 Mton polyethylene (PE) units; do..
Safety
Without reliability, there can be no safety
Reliability and safety are complimentary concepts. For instance, unless process reliability at a plant is extraordinary, safety cannot be assured. Achieving the highest level of safety at a processing..
Columns
Trends and Resources
Current Digital Edition
Sign up to Receive Our Newsletter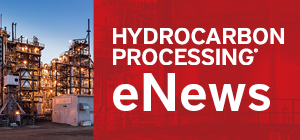 Latest News
Construction Boxscore: Project Spotlight
Project:
Long Son Petrochemicals Complex
Location:
Long Son, Vietnam
Operator:
Siam Cement Group
Cost:
$5.4 B
Capacity:
1.65 MMtpy
Completion date:
2023
Status:
Under Construction