After a promising start, the global economy faltered in 2014 with heightened geopolitical uncertainty; recessions in Brazil, Japan and many European nations; and slowdowns in China, the Euro Area and ..
Global manufacturing entered a soft period in 2012, with particular weakness in Europe and East Asia. The manufacturing sector represents the primary customer base for chemistry. The global industrial..
Many factors are reshaping the economics of this industry—many beyond the control of manufacturers
In the weeks leading up to early March, signs of an economic recovery have been mixed. The outlook for 2003 and 2004 largely depends upon geopolitical events and the effects of higher..
Current Digital Edition
Sign up to Receive Our Newsletter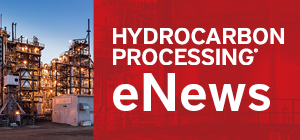 Latest News
Construction Boxscore: Project Spotlight
Project:
Long Son Petrochemicals Complex
Location:
Long Son, Vietnam
Operator:
Siam Cement Group
Cost:
$5.4 B
Capacity:
1.65 MMtpy
Completion date:
2023
Status:
Under Construction