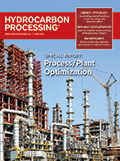 June 2014
Special Report: Process/Plant Optimization
HPI Focus: Energy Efficiency
Maintenance
Use online conditioning to monitor electric motors
Quality and health assessments of motor insulation are important aspects during the manufacturing, as well as the operation, of electrical motors. Today, there are several offline insulation quality a..
Columns
Trends and Resources
Misc
China: The next shale gas boom
The shale gas boom has largely been associated with North America. The luck of this region regarding shale gas is the result of 20 years of hard R&D efforts by Texas oilman George P. Mitchell and the ..
Recruitment Supplement
US energy production means new jobs. Are we ready?
At the beginning of this now-not-so-new millennium, the US was faced with great tragedy, a loss of security and uncertainty in the future. Today, the nation has rebounded, thanks to a robust energy se..
Current Digital Edition
Sign up to Receive Our Newsletter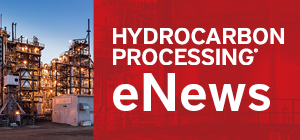 Latest News
Construction Boxscore: Project Spotlight
Project:
Long Son Petrochemicals Complex
Location:
Long Son, Vietnam
Operator:
Siam Cement Group
Cost:
$5.4 B
Capacity:
1.65 MMtpy
Completion date:
2023
Status:
Under Construction