Robson, I.
is a staff scientist with SABIC Technology and Innovation Geleen, and he has more than 25 years of experience in the petrochemical industry. He leads a team responsible for providing chemistry support to SABIC's operating plants in Europe and Saudi Arabia. He holds a BSc honors degree in chemistry from the University of Teesside in the UK.
Ethylene manufacturing is a continuous race to be commercially competitive in a volatile global market.
Since organic fouling cannot be completely eliminated, ethylene producers must use operational, chemical and mechanical methods to minimize heat transfer losses and equipment downtime.
Current Digital Edition
Sign up to Receive Our Newsletter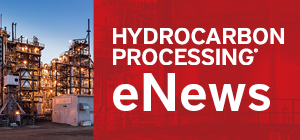 Latest News
Construction Boxscore: Project Spotlight
Project:
Long Son Petrochemicals Complex
Location:
Long Son, Vietnam
Operator:
Siam Cement Group
Cost:
$5.4 B
Capacity:
1.65 MMtpy
Completion date:
2023
Status:
Under Construction