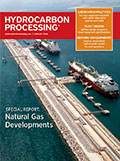 January 2014
Special Report: Natural Gas Developments
Bonus Report: Lubrication Practices
Update on lubrication systems
Several case histories illustrate the pros and cons for maintaining rotating equipment under various plant conditions.Example 1In late May 2013, a US oil-mist provider in one of the Great Lakes states..
Control moisture in 'wetted' rotating equipment
In turbomachinery, water is one of the most deleterious contaminants. Left unchecked, moisture can severely reduce the service life expectancy of oil-wetted rotating and reciprocating components by as..
Plant Design
Wide design margins do not improve engineering
Engineers use design and safety factors in sizing and specifying instrumentation or major process equipment, such as pumps, valves and compressors. Design factors are applied to cover the uncertainty ..
Process Optimization
HCN distribution in sour water systems
Hydrogen cyanide (HCN) is commonly present in refinery gases. Because of its low volatility and, to some extent, its acidity, it travels through amine and sour water systems in an unusual and, heretof..
Refining Developments
Decrease tube metal temperature in vacuum heaters
Various options for reducing the TMT of a vacuum heater, such as changing the transfer line size and adding extra surface area in the radiation and convection sections, are examined here. The best option generally depends on the limitations under which the heater operates with regard to the process requirements and the downstream equipment limitations and flexibility.
Optimize viscosity control in refining operations
Petroleum is one of the most important hydrocarbons in the global marketplace. It remains the primary source for liquid and transportation fuels, and it is the building block for product manufacturing..
Safety
Reliable gauges improve safety and reliability
Caustic. Flammable. Corrosive. When these adjectives describe the agents that you work with every day, keeping them contained safely is of paramount concern. But what would you say if you knew that th..
Columns
Trends and Resources
Misc
Chemical-grade operation—or not?
The quality of transportation fuels has evolved. Earlier, the fuel quality was based on octane to power larger engines for automobiles and cetane for commercial trucks. As lead was phased out of gasol..
Process Automation 2013 Supplement
Automation news in brief
Honeywell seeks to fully integrate terminal operationsHoneywell has announced its next generation terminal manager server software, offering full integration of fire and gas, closed-circuit television..
Current Digital Edition
Sign up to Receive Our Newsletter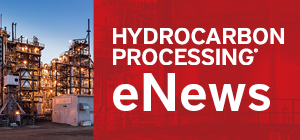 Latest News
Construction Boxscore: Project Spotlight
Project:
Long Son Petrochemicals Complex
Location:
Long Son, Vietnam
Operator:
Siam Cement Group
Cost:
$5.4 B
Capacity:
1.65 MMtpy
Completion date:
2023
Status:
Under Construction