Chung, W.
Warren Chung is the President of Well Resources Inc. He specializes in assessing commercial readiness of novel technologies, project development and process licensing. He developed the best-practice protocols for the Ionikylation technology. Mr. Chung earned a BS degree in chemical and biomedical engineering from the University of Alberta in Canada. He is a registered professional engineer in Alberta.
In a post-pandemic economy, global governments and industry participants are increasingly committing to meeting climate action targets.
Addressing climate change and environmental issues has become a top priority in the 21st century.
Market and regulatory factors are pressuring refiners to adopt safe and sustainable processes for the production of clean-burning and environmentally friendly fuels.
Global sentiment has been moving toward a call to develop innovative technologies that address environmental preservation and limit the use of hazardous materials.
Current Digital Edition
Sign up to Receive Our Newsletter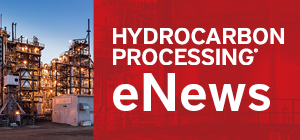 Latest News
Construction Boxscore: Project Spotlight
Project:
Long Son Petrochemicals Complex
Location:
Long Son, Vietnam
Operator:
Siam Cement Group
Cost:
$5.4 B
Capacity:
1.65 MMtpy
Completion date:
2023
Status:
Under Construction