Barsamian, A.
Ara Barsamian is the President of Refinery Automation Institute (RAI) LLC. He has more than 45 years of experience in gasoline, diesel and biofuels blending operations and technology. Earlier in his career, he was a group head with Exxon Research and Engineering Co., President of 3X Corp., and Vice-President of ABB Simcon, all in the area of fuels blending. Mr. Barsamian holds BS and MS degrees in electrical engineering from City University of New York in New York.
With best available technology, how much practical reduction in giveaway can be achieved, with the caveat that there is no such thing as "zero error" in value measurements? Also, can those numbers change if inline blending is used? This article seeks to answer both questions.
The year 2020 will be a mess from the fuel oil stability and compatibility points of view. The year will be price-driven, so the temptation to "cut corners" is great—meaning that a highly variable number of blend components to manufacture the fuel oil will open a "Pandora's box" of complex and questionable fuel formulations.
IMO 2020 is posing big questions about significant issues, and clear answers are proving difficult to find.
Despite high demand and depressed refining margins, the US is in the midst of a glut of gasoline. This predicament is causing a rush to convert summer gasoline into cheaper winter gasoline, in the hope that using cheap butane and higher Reid vapor pressure (RVP) specs will increase refining profits.
Due to tough economic conditions, refiners are pressed to improve profitability. There is greater pressure to optimize gasoline and diesel blending. What are the options to improve processing of trans..
Here are the advantages and disadvantages from this technology
Follow these application, selection and installation guidelines
Current Digital Edition
Sign up to Receive Our Newsletter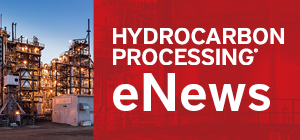 Latest News
Construction Boxscore: Project Spotlight
Project:
Long Son Petrochemicals Complex
Location:
Long Son, Vietnam
Operator:
Siam Cement Group
Cost:
$5.4 B
Capacity:
1.65 MMtpy
Completion date:
2023
Status:
Under Construction