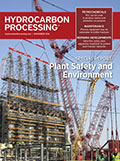 November 2014
Special Report: Plant Safety and Environment
Maintenance and Reliability
Is your plant vulnerable to a brittle fracture?
Much of the process equipment operating today was designed to construction codes that did not require a formal evaluation for low-temperature considerations. Metal temperature highly influences the fr..
Columns
Trends and Resources
Misc
Wanted: Future leaders
The hydrocarbon processing industry (HPI) has known for some time that a great shift change is eminent. The experienced engineers, chemists and crafts hired in the 1970s and 1980s are reaching retirem..
Current Digital Edition
Sign up to Receive Our Newsletter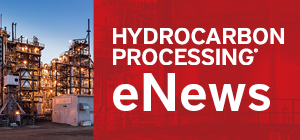 Latest News
Construction Boxscore: Project Spotlight
Project:
Long Son Petrochemicals Complex
Location:
Long Son, Vietnam
Operator:
Siam Cement Group
Cost:
$5.4 B
Capacity:
1.65 MMtpy
Completion date:
2023
Status:
Under Construction