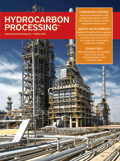 March 2013
Special Report: Corrosion Control
Mitigate reactor failures due to graphitization
Graphitization occurs in carbon steel (CS) reactors in high-temperature service (> 455°C). As discussed in this case history, the shell of a methyl tertiary butyl ether (MTBE) reactor became s..
Corrosion under insulation is a hidden problem
Corrosion under insulation (CUI) is one of the costliest avoidable problems facing the hydrocarbon processing industry (HPI) today. CUI afflicts refineries—specifically, the steel piping, storage..
Bonus Report: Safety Developments
Clean Fuels
FCC catalyst design evolves to maximize propylene
Refiners in Asia and the Middle East are setting the pace, with numerous new FCC units planned or already onstream to take advantage of this opportunity. Each of these new units includes the most modern technology to achieve record high propylene and conversion.
Refining Developments
Improve benzene control
The US Environmental Protection Agency (EPA) issued the Mobile Source Toxics (MSAT) Rule on February 26, 2007 (40 CFR Parts 59, 80, 85 and 86). This rule required refiners to reduce the average benzen..
Columns
Trends and Resources
Catalyst 2013 Supplement
Optimize feed treatment for polypropylene process
To realize full activity from polymerization catalysts, feed streams need to be as clean as possible from all contaminants and catalyst poisons. A very low level of even a single catalyst poison can reduce catalyst activity drastically.
Current Digital Edition
Sign up to Receive Our Newsletter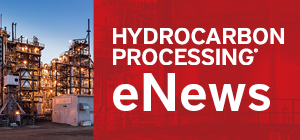 Latest News
Construction Boxscore: Project Spotlight
Project:
Long Son Petrochemicals Complex
Location:
Long Son, Vietnam
Operator:
Siam Cement Group
Cost:
$5.4 B
Capacity:
1.65 MMtpy
Completion date:
2023
Status:
Under Construction