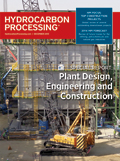 December 2013
Special Report: Plant Design, Engineering and Construction
HPI Focus: Top HPI Projects
Top HPI Projects
Construction of HPI projects involves numerous risks for several parties. The design and construction of such complexes can take years, from project announcement to commissioning of the complexes. The..
Refining Developments
Mitigate fouling in crude unit overhead—Part 3
CASE STUDYThe basis for this case study is shown in Fig. 18; it is a crude unit with overhead heat integration. This is a one-drum overhead system with heat integration and no water wash. In an attemp..
Safety
Rethink the hazards in your process
In designing process safety systems, "more" is not necessarily better. Advanced technology has created a mindset to over-install hardware to prevent or to reduce the risk of failure in hydro..
Columns
Trends and Resources
Current Digital Edition
Sign up to Receive Our Newsletter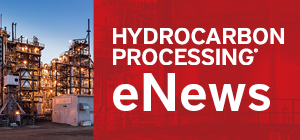 Latest News
Construction Boxscore: Project Spotlight
Project:
Long Son Petrochemicals Complex
Location:
Long Son, Vietnam
Operator:
Siam Cement Group
Cost:
$5.4 B
Capacity:
1.65 MMtpy
Completion date:
2023
Status:
Under Construction