Palmer, R. E.
R. E. (Ed) Palmer is the manager of downstream process engineering within the process plants and industrial business of Wood Group Mustang. He has more than 40 years of industry experience, including 20 years with Wood Group Mustang. He is responsible for directing all process design activities for downstream projects and studies, including selecting the lead process engineer and supporting team for each engagement. Mr. Palmer is a registered professional engineer in Texas and a member of the American Institute of Chemical Engineers. He holds a BS degree in chemical engineering from the Missouri University of Science and Technology and has authored numerous technical articles and presentations for industry publications and meetings.
Hydrodesulfurization units are used in a petroleum refinery to process a variety of feeds to alter composition via the addition of hydrogen.
The propylene in this stream from FCC and coking units can be combined with isobutane in an alkylation unit to yield a high-value gasoline blending component—alkylate.
Current Digital Edition
Sign up to Receive Our Newsletter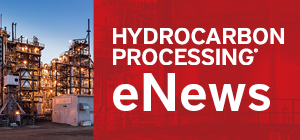 Latest News
Construction Boxscore: Project Spotlight
Project:
Long Son Petrochemicals Complex
Location:
Long Son, Vietnam
Operator:
Siam Cement Group
Cost:
$5.4 B
Capacity:
1.65 MMtpy
Completion date:
2023
Status:
Under Construction