Consider the view looking back from 2020. Will the current decade be the decade of process automation? This may seem a puzzling way to frame the question. We have been automating for several decades. ..
Implementing low-cost best practices can provide peace of mind
Prior to the 1980s, process control was in the dark ages. Our main "technology" was the single-loop controller, despite that it operated obliviously to the many interactions and non-first or..
Most people would classify multi-variable control—or advanced process control (APC)—over the past 20 years as a "slam dunk" in terms of process control, automation and optimization..
After 20 years of advanced process control (APC) praise, a reckoning is now taking shape, with some challenging questions, such as: What happened to the original vision of "true real-time optimiz..
I'd like to weigh in again on the continuing debate regarding distillation column control.1–4 Attention has now turned to the practicality of "dual temperature" control,which is th..
In the past decade or two, the concepts of key performance indicators (KPIs), continuous improvement, core-competency and best practices have received a lot of attention. What are the relationships be..
Where will process control money be spent in 2010? The choices include field instruments, safety systems (SISs), control system upgrades (DCSs), multivariable predictive control (MPC) and decision-sup..
Perhaps Zak Friedman struck the perfect balance in his series of editorials,1 because while Dr. Latour thinks Zak went too far in his suggestions to prune multivariable control (MPC) matrices,2 I woul..
Here are several useful examples
Current Digital Edition
Sign up to Receive Our Newsletter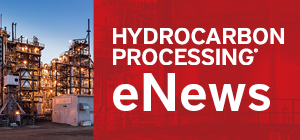 Latest News
Construction Boxscore: Project Spotlight
Project:
Long Son Petrochemicals Complex
Location:
Long Son, Vietnam
Operator:
Siam Cement Group
Cost:
$5.4 B
Capacity:
1.65 MMtpy
Completion date:
2023
Status:
Under Construction