Keeping automation close-coupled to operation is key
Saudi Aramco's Allan Kern has been a frequent contributor to HP in recent years on the subject of multivariable predictive control (MPC). For HP's 2008 process control and information systems report, ..
Manipulated variable analysis is much simpler than controlled variable analysis for determining controller health
In a revised paradigm, focus shifts to facilitating the appropriate involvement of all operations stakeholders
The key performance indicators presented could be built into software products or user implemented
Follow these guidelines for successful projects
The December HP In Control editorial, "Automation: moving from a commodity," caught my attention because the benefit of online monitoring of advanced control has been a frequent topic a..
Current Digital Edition
Sign up to Receive Our Newsletter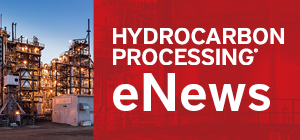 Latest News
Construction Boxscore: Project Spotlight
Project:
Long Son Petrochemicals Complex
Location:
Long Son, Vietnam
Operator:
Siam Cement Group
Cost:
$5.4 B
Capacity:
1.65 MMtpy
Completion date:
2023
Status:
Under Construction