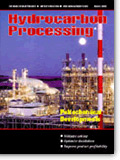 March 2002
Special Report: Petrochemical Developments
Engineering and Construction
Heat Transfer/Reliability
Rotating Equipment/Reliability
Columns
Trends and Resources
Letters to the Editor
Letters to the editor
I really enjoyed Heinz Bloch's article, "Looking for RCFAdatabases" (Jan. 2002). He touched on several very importantpoints. I think one problem with the article may relate toterminology usage. Mean t..
Misc
In search of the perfect clean-fuel options
Leaders of the global automotive industry often refer to fuel-cellvehicles as the "Holy Grail" of propulsion technology. Thepetrochemical industry's quest is finding a hydrogen-carrier fuelto fill thi..
Current Digital Edition
Sign up to Receive Our Newsletter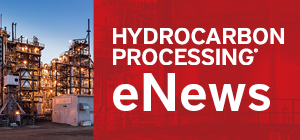 Latest News
Construction Boxscore: Project Spotlight
Project:
Long Son Petrochemicals Complex
Location:
Long Son, Vietnam
Operator:
Siam Cement Group
Cost:
$5.4 B
Capacity:
1.65 MMtpy
Completion date:
2023
Status:
Under Construction