Echeverria, Z.
Zigor Echeverria is a Project Manager in TECNALIA. He has more than 12 yr of experience in project management, with a background in basic process control and safety instrumented systems.
The European TOP-REF research consortium has developed and applied a methodology to improve the resource efficiency of industrial production processes.
The processing industry consumes significant amounts of resources, such as materials and energy, to produce valuable goods for society.
Current Digital Edition
Sign up to Receive Our Newsletter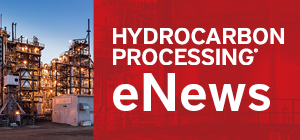 Latest News
Construction Boxscore: Project Spotlight
Project:
Long Son Petrochemicals Complex
Location:
Long Son, Vietnam
Operator:
Siam Cement Group
Cost:
$5.4 B
Capacity:
1.65 MMtpy
Completion date:
2023
Status:
Under Construction