Arias, A.
Alfred Arias has worked for nearly 35 yr in the petrochemical industry (Monsanto and Dow Chemical) performing different responsibilities in manufacturing and management positions. Mr. Arias holds degrees in Chemical Engineering from the Institut Quimic de Sarriá and Industrial Engineering from the Universitat Ramon Lull, as well as a postgraduate degree in petrochemistry from the Universitat Politècnica of Catalunya. He works as a freelance consultant, team coach and Associate Professor in the MBA program of the Universitat Rovira i Virgili.
The European TOP-REF research consortium has developed and applied a methodology to improve the resource efficiency of industrial production processes.
The processing industry consumes significant amounts of resources, such as materials and energy, to produce valuable goods for society.
Current Digital Edition
Sign up to Receive Our Newsletter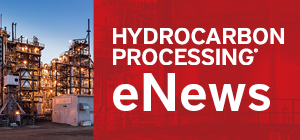 Latest News
Construction Boxscore: Project Spotlight
Project:
Long Son Petrochemicals Complex
Location:
Long Son, Vietnam
Operator:
Siam Cement Group
Cost:
$5.4 B
Capacity:
1.65 MMtpy
Completion date:
2023
Status:
Under Construction